OUR seating Design and Production PROCESS
Design Process
All drawings and design calculations are produced by our team of engineers, planners and draughtsmen using AutoCAD and SolidWorks Cad systems, in compliance with worldwide standards. Designs are then submitted for inspection and feedback and following approval, detailed manufacturing drawings are produced.
A virtual prototype of the design is then generated using 3-dimensional modelling, allowing for all details to be checked to ensure satisfaction and quality.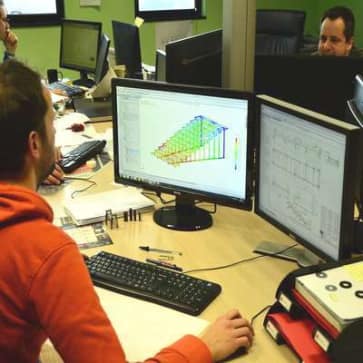 Innovation
We have developed innovative procedures for the design and engineering of new products, successfully testing them under actual usage conditions, and bringing unique new features to telescopic seating systems including:
Fully automated opening and closing of auditorium stands and chairs by remote control
Automatic travelling systems allowing longitudinal, sideways and rotational movement of the stand.
Our manufacturing workshop covers 3000m² and is equipped with a laser cutter, a welding robot and numerical control folding machines.
This modern production equipment ensures our products are efficient and reliable.
Our qualified technicians weld the assemblies in compliance with the current standards and under the supervision of a welding supervisor.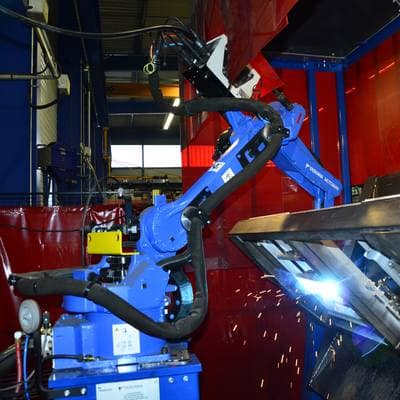 Production
Our tiered seating and chairs are either manufactured in our workshops in la Verrie in the Vendée region of France or by partners who meet our very high standards.
The modern equipment, such as laser cutters, welding robots and numerical control folding machines, used in our 3000m² workshop ensures all products are efficient and reliable.
Goods are then assembled, inspected and packaged by qualified technicians, who work in compliance with current standards.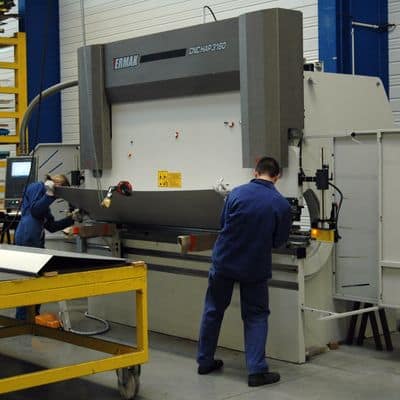 Mounting On Site
MASTER Industrie telescopic seating solutions are mounted on site by our team of qualified technicians in accordance with health and safety and environmental standards.
Prior to mounting, a site inspection will be carried out to ensure required conditions are met.
Once mounting is complete, an further inspection will be carried out by our technicians to ensure the system operates seamlessly.