Company
MASTER Industrie has been designing and producing retractable and telescopic auditorium and stadium seating for over 30 years. We joined the Semosia Group, which employs 200 people, in 2004 and SAS MASTER Industrie itself now employs approximately 50 people, with a network of agents abroad.
Our specialist services include: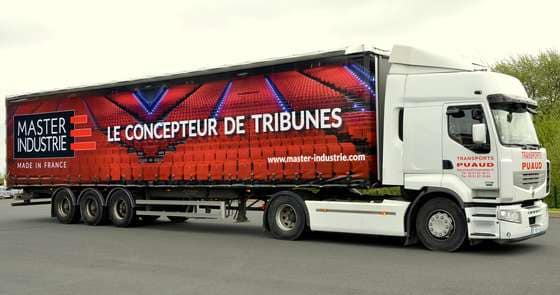 A 4000 m² plant and cutting-edge production tools allow us to constantly develop and maintain the high-quality of our products.
The metal structures are checked there and pre-mounted before being dispatched to the sites where they are to be installed. Bridge cranes and other handling equipment mean loading can take place under optimum conditions for dispatch to international construction sites.
We are based in the Vendée region and all our design and production takes place based in France.