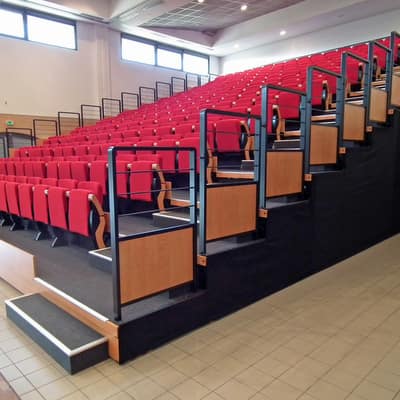 Seats and Chairs
Different venues and different types of event require specific seating. We provide a wide range of options for sporting arenas, lecture theaters, concert halls and cultural venues.
We would recommend folding plastic chairs for your sporting stadium, as they are easy to maintain and quick drying for outdoor events.
VIP options ensure special comfort for your most important spectators.
Fabric and wooden chairs are ideal for indoor venues and we can offer a range of sizes and differing levels of comfort to suit the needs of your audiences.
Telescopic bench seating is ideal for those on a tight budget, offering flexibility at a lower cost.