MASTER Orator
Range
The MASTER ORATOR fixed seat, brings together design, ergonomics and comfort. Due to its carefully designed shape it is ideal for venues hosting events of longer duration, for example, congresses or conferences.
Fixed stand
Ergonomic shape
Complies with each local fire regulations relating to the fire behaviour of upholstered chairs
Orator
Model
Ease and modernity
The alliance between a well-shaped, comfortable seat and a modern design gives the MASTER ORATOR a high quality aesthetic. Its tip-up movement is gas-spring assisted, guaranteeing silent and smooth movement.
Polyurethane molded foam, density: 35 to 45 kg/m3
Spacing: 480-600 mm
Seat thickness: 60 to 120 mm / Depth: 430 mm
Backrest thickness: 60 to 90 mm / Height: 550 to 680 mm
Height above ground: 895 to 1020 mm
Tip-up movement: gas spring assisted system
Wooden fixed armrest
Wooden back and/or seat protection
Finishes and accessories
Choose from a very wide range of finishes and colors
Fabric finishes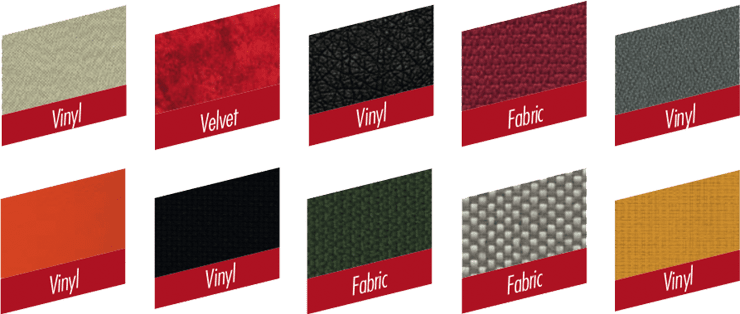 Numbering
Different techniques: plate (PVC, aluminium, stainless steel) or embroidery on fabric seat covers.
Seat and/or backrest covers
Add covers for improved acoustics, optimized wear resistance and esthetics.
Finishing Seam
To customize your chair, finishing seams can be added to the seat and backrest.
Writing tablets
Ideal for working in comfort, wooden tablets can be attached to the armrests or backrest.