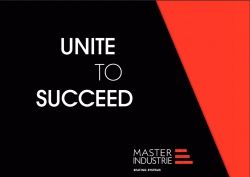 Partnership Opportunities
Unite To Succeed
For over 30 years we have specialised in tailor-made seating systems, meeting our clients' needs in terms of space, ease of use and aesthetics.
Enhance And Expand Your Portfolio With High-Value Seating Solutions
We offer retractable stands, fold-up seating, bleacher seating and more, suitable for theatre, education, sports stadiums and other venues, providing a wide range of products to offer your existing clients and help you gain new ones.
Sell Our Products And Get Paid. We Take Care Of The Rest
Design, manufacturing, installation and a comprehensive after-sales service programme. Take advantage of all our in-house services to keep your customers happy.
A Global Presence In Retractable Seating Systems
Our worldwide business is expanding quickly, with exports of retractable seating systems tripling in recent years. With installations in 24 countries to date, our international presence was reinforced in 2004, when we integrated Semosia Group into the business, further strengthening our global reach. We are actively looking for overseas partners to join our international distributor network and participate in our continued growth.
---
To find out more about the benefits of this partnership and to read dealer's testimonials, download our brochure now .
If you have any specific questions, get in touch with us!
---
Download our partnership brochure
To find out more about the benefits of this partnership.
Need a detailed quote for your next seating project?